It's been a few years since Apple revealed the iPhone XS, iPhone XS Max, and iPhone XR in 2018. The three new phones have only gone on sale, but many people have already made their decision about which one to buy. If you're still on the fence about buying an iPhone XS Max, here are some of the things that we really like about it and some of the features that might make you lean toward one of the other options instead. so let's get started!
The Design
The iPhone XS Max is, without a doubt, one of the most decent phones on the market. But with a starting price, it's also one of the most expensive phones in 2018. So, is it worth the upgrade from an iPhone XS Max?
Here's what we think -If you're coming from an older phone, like the iPhone 6 or 7 series, this phone is worth upgrading to. It has a more powerful processor and updated software that make for better performance across the board.
If you have money to spend and want a great phone now, then by all means go for it! You won't regret spending that much money on this sleek design and super-fast processing power!
The Screen
The first thing you'll notice about the iPhone XS Max is its huge screen. At 6.5 inches, it's the biggest iPhone ever made in 2018. And while some may worry that a phone this big would be difficult to use, Apple has managed to make it surprisingly easy to hold and use with one hand.The extra screen real estate also means that you can see more of your favorite apps and games. It just might mean less scrolling and more gameplay in many cases. But there are some things that take up so much space on the screen they can't be displayed side-by-side. One example is video playback: If you're watching something in portrait mode, then portrait videos won't fill up the entire width of the screen. So instead of getting black bars on either side like before, you get them at top and bottom instead.
Battery Life
The iPhone XS Max boasts some serious battery life improvements over its predecessor. In our tests, the phone lasted an impressive 13 hours and 26 minutes on a single charge. And with Apple's new battery optimization features, you can expect even better results. Plus, the iPhone XS Max comes with a fast-charging adapter that can juice up your phone in no time. All of this adds up to one of the best battery lives we've seen from an iOS device to date.
Face ID
Most people upgrade their phones every two or three years, so they skip generations and may only discover important new features after they've been around for a year or more. It takes a couple of minutes to get used to not having a home button, but once you've figured it out it becomes easy. (Apple explains all the gestures you need to know on an iPhone without a home button here.)
The use of passwords – in iOS 12, you have to use either Touch ID or Face ID to allow passwords to be entered in websites or apps – makes for a much smoother experience than using Touch ID. There are some people for whom Touch ID didn't work reliably and Face ID will make their use of the iPhone much more efficient.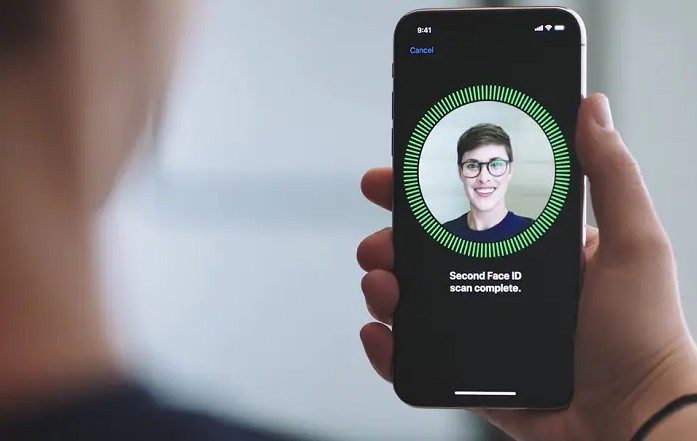 Apple Support and Services
The first thing you should do when you get a new iPhone is to sign up for AppleCare+ and set up iCloud. iCloud is a cloud-based storage system that wirelessly syncs your photos, videos, music, documents, and more across all of your devices. With AppleCare+, you'll get 24/7 technical support and hardware coverage for your iPhone.
What You Should Know Before Buying an iPhone XS Max
If you're looking at upgrading to the iPhone XS Max from an older model, there are a few things you should know. First, the iPhone XS Max is bigger and heavier than other models, so if you're looking for a more compact phone, this isn't the one for you. Second, the battery life isn't as good as some other phones on the market in 2022, so if that's important to you, you may want to look elsewhere. Third, the camera in the XS Max doesn't have dual lenses like the 8 Plus does, which can make photography a little bit trickier. The camera also has slower capture speeds in low light settings and slower auto focus times. Finally, while most users will be able to update their new device without any problems (Apple releases updates every year), if you don't have much experience with these devices or how they work, this might not be your best choice of phone.