Apple claims that the iPhone 13 has been redesigned from the inside out, but an untrained eye might not see any significant changes at first glance.
In the end, the iPhone 13 looks and feels very similar to its predecessor. The phone's aluminum frame is sturdy, while the smooth, flat edges give it plenty of grips when held in the palm. It's a nice phone to have, and it feels as though it will be a premium smartphone.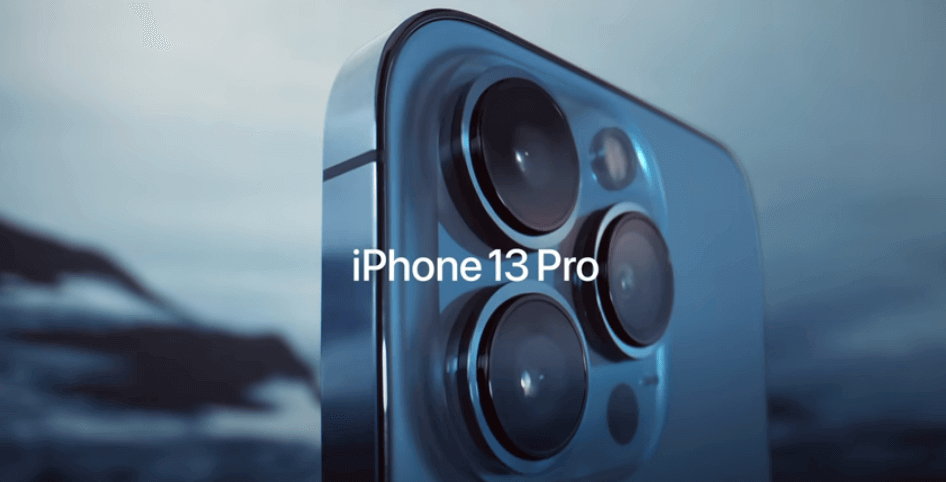 Design and Display
The iPhone 13 features the same flat edge design and ceramic shield glass as the iPhone 12. It's the same as its iPhone 13 continues to be waterproof and dust-proof with a rating of IP68. There are 460 pixels per inch on the 6.1-inch iPhone 13 Pro, while the 6.7-inch iPhone 13 Pro Max has a resolution of 2778 x 1284 and 458 pixels per inch. The colors are Pink, Blue, Midnight, Starlight, and Product Red.
In terms of display for the display, iPhone 13's display iPhone 13 features a 6.1-inch screen, while its iPhone 13 mini features a 5.4-inch screen. Both have Super Retina XDR displays that use Apple's OLED technology with a 60 Hz refresh rate.
iPhone 13 Camera
The camera of the iPhone 13, in the very first instance, is on the diagonal instead of the vertical design. It has a wide 12MP camera and a 12MP ultra-wide camera, both of which Apple claim is better than iPhone 12's camera quality.
iPhone 13 Pro range has three cameras with 12MP with modern lenses and sensors. This camera has 77mm of zoom, 3x optical zoom and 2x optical zoom out, and 6x optical zoom. A digital zoom of up to 15x is also available for keen photographers.
The iPhone 13 series all include Apple's A15 Bionic chipset. Apple claims 50 percent faster processing power and 30 percent more powerful GPU than competitors. Additionally, it comes with a brand new 16-core Neural Engine, performing 15.8 trillion operations per second.
Smaller Notch
A 20 percent reduction in the notch size houses the TrueDepth camera system from previous iPhone models. According to comparisons between the iPhone 12 and iPhone 13, the new notch is slightly taller than the last notch, though it is less wide.
ProMotion
With the iPhone 13 Pro models, Apple introduces ProMotion technology. With an adaptive refresh rate ranging from 10Hz to 120Hz, ProMotion was first introduced in the iPad Pro in 2018.
Ceramic Shield
For the iPhone 13, Apple uses the "Ceramic Shield" material, which provides better drop protection. Infusing nano-ceramic crystals into glass creates the Ceramic Shield display cover. The display was created in partnership with Corning, using ceramic crystals optimized for clarity while maintaining toughness.
A15 Bionic Chip
The iPhone 13 models have Apple's new A15 chip, which offers improved performance and efficiency over Apple's A14 chip in the iPhone 12. Two performance cores and four efficiency cores on Apple's A15 chip power the iPhone 13 Pro models.
RAM
The iPhone 13 Pro models have 6GB of RAM, while the iPhone 13 models have 4GB of RAM. RAM has remained the same between the iPhone 12 and the iPhone 13, and the iPhone 12 and 12 Pro models had 4GB and 6GB RAM, respectively.
Storage Space
The iPhone 13 and iPhone 13 Pro start with 128GB of storage space, and the iPhone 13 Pro and Pro Max can be ordered with 1TB storage space, the highest capacity yet.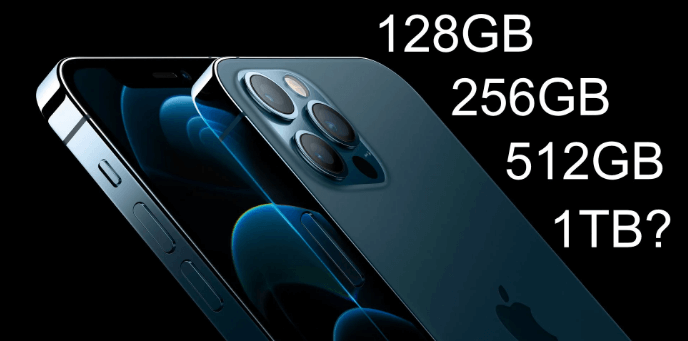 Face ID
The iPhone 13 Pro and Pro Max use Face ID, the facial recognition system introduced in 2017 for biometric authentication. The Face ID components are housed in the TrueDepth camera system in the display notch, which is smaller this year.
Our iPhone 13 Repair Services
At Smartfonerepairs, our goal is to provide you with fast, effective, and professional iPhone repair services so you can get back to using your phone as soon as possible. We will provide you with same-day repairs in Sydney. Our experts can fix any device, no matter how extensive the damage is. So you know your device will be working like new after we've repaired it. We do this to ensure your peace of mind. We provide several repair services. Our services include screen repair, battery replacement, charging port repair, motherboard repair, buttons repair, iPad screen repair, laptop screen repair, water damage repair, and data recovery.