There is constant change in the smartphone industry. With a few tweaks, the trends prevailing in 2021 will likely continue in 2022. Premium flagship smartphones now have folding screens and 144Hz refresh rates. Several other innovations have made it into mid-segment devices, such as 90Hz and 120Hz refresh rates. In 2021, triple cameras remained a common trend, and it is likely to continue in 2022. Assisting technologies like 5G will also make a splash in New Year 2022, although its actual arrival is uncertain at this point.
Because the smartphone makers already had enough inventory to handle the phase, the appearance of another strain, Omicron, did not make any difference.
The top smartphone makers, such as Apple, Google, OnePlus, Oppo, etc., launched the best products throughout the year to attract buyers. Xiaomi, Vivo, and Realme are other smartphone players who have experimented with their phones to differentiate themselves. If you encounter any physical or software issue with your smartphone, you can reach our repair shop at Smartfonerepairs in Sydney. Our mobile phone repair services are quick and reasonably priced. You can rely on the skills and capacity of our technicians.
5G
In the last couple of years, 5G technology has been on the rise, but it isn't yet clear when it will be a reality in the United States. However, smartphone makers aren't fussed about the timeline. Instead, they have already launched 5G-enabled phones in 2021. Smartphone makers market their chips based on 5G, and chipmakers sell them based on 5G. In 2022, more smartphones will be 5G-enabled, and the technology will become mainstream, even though there is no use case for it yet. In 2022 and beyond, 5G in the home is expected to be the dominant form of 5G. Many Works from home companies are finding fixed 5G as a solution to segment work systems from home systems and deliver internet to Work from home employees who did not have previous broadband access.
120Hz
Displays on smartphones come in various resolutions, from 60Hz to 144Hz. The current standard is 90Hz refresh rates, but displays may move to higher resolutions in 2022. The 90Hz refresh rate may be replaced by 120Hz as 144Hz screens become standard on premium flagship smartphones.
Punch hole display
Smartphones have historically used three different form factors: a notch, a water drop, and a punch-hole display. Punch-hole displays will gain more popularity in the upcoming year because they allow companies to utilize the screen space more effectively. Additionally, Apple is expected to launch the iPhone 14 series with a punch-hole display in 2022. This will be the industry standard by then.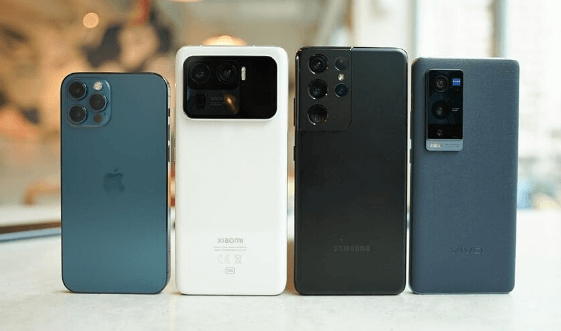 Cameras
As the resolution shifts to 50MP, the triple camera setup will likely continue in New Year 2022. Selfie cameras will be standard at 32MP by 2022.
Battery
The New Year of 2022 will see more popular smartphones with larger batteries and fast charging capabilities. Good batteries are essential, and fast charging increases their efficiency. There are now 120W fast chargers available, and some phone makers have been testing adaptors. Packages with such features might come with 60W chargers.
Artificial Intelligence
We are no longer living in a future where Artificial Intelligence (AI) will dominate. Artificial intelligence has undoubtedly invaded our mobile world. By 2022, artificial intelligence will be available on mobile devices. Furthermore, mobile apps now use software such as voice recognition to make hands-free operation easy and, ultimately, improve the customer experience.
Enhanced Mobile Security
Two of the primary reasons mobile payment applications are hesitantly used are security and distrust. The importance of mobile security cannot be overstated. Several major corporations have experienced security breaches, making the public more aware of the risks associated with disclosing personal information. It is common for people to be wary of giving sensitive information to businesses, primarily via mobile apps. Mobile app developers are now focusing more on providing enhanced security to customers because this is considered a serious concern.
Nowadays, companies want their customers to feel as comfortable as possible when using mobile devices to pay.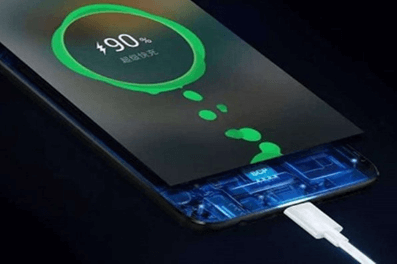 Faster charging
It doesn't matter if we can't charge our phones; charging them again and again can seem like a hassle. Fast charging safety has been a top priority in the past year. According to upcoming smartphone trends, users can expect fast and safe charging options in their smartphones in 2022. Numerous brands offer fast-charging products that charge a smartphone from 0 to 50% in minutes. In addition, many other brands are incorporating faster and safer batteries in upcoming smartphones.
Foldable Phones
After larger and thinner displays, foldable displays are now a necessity. With foldable displays, you can adjust their minimum and maximum sizes infinitely, which increases productivity, entertainment, and ease of use. Thus, regardless of the aspect ratio, users will have the option of viewing the content in full-screen mode by tapping the screen.
Advanced biometrics
As a result, smartphones are equipped with advanced biometric features, such as voice recognition, facial recognition, fingerprint recognition, and signature recognition, to provide advanced security, such as the fingerprint feature to unlock the device. Additionally, 2022 will see the advancement of biometrics.
Conclusion
 Here are the top 8 smartphone trends you should be aware of in 2022. Additionally, these companies are experimenting with a lot more features to offer consumers a unique experience. Smartfonerepairs in Sydney uses original manufacturers' parts to repair smartphones and then reassembles them according to their factory settings. Regardless of whether the device has a damaged screen or a severe motherboard issue, we can repair it. With the information we have provided, you will be able to pick the best mobile repair in Sydney for your smartphone.